The 2013 Annual Williamsburg, Virginia Fraud Conference
Vivian was hired to present the findings in her book, "How Not To Get Scammed – An Insider's Guide To Safe Investing", to 250 tax-fraud examiners at the 2013 Annual Williamsburg Fraud Conference. Here's what the coordinator of the conference had to say:
"As a general statement, I believe that Vivian Orgel is one of the best presenters in the twenty-three year history of the Williamsburg Fraud Conference. Your conference would be lucky to have her present to it."
-Dr. Douglas E. Ziegenfuss, Professor and Chair, Coordinator Williamsburg Fraud Conference
Book Vivian to Present at Your Event!
Inside Business – WexTrust Investor Seeks Closure

About 1,200 People are in Line Waiting to be Repaid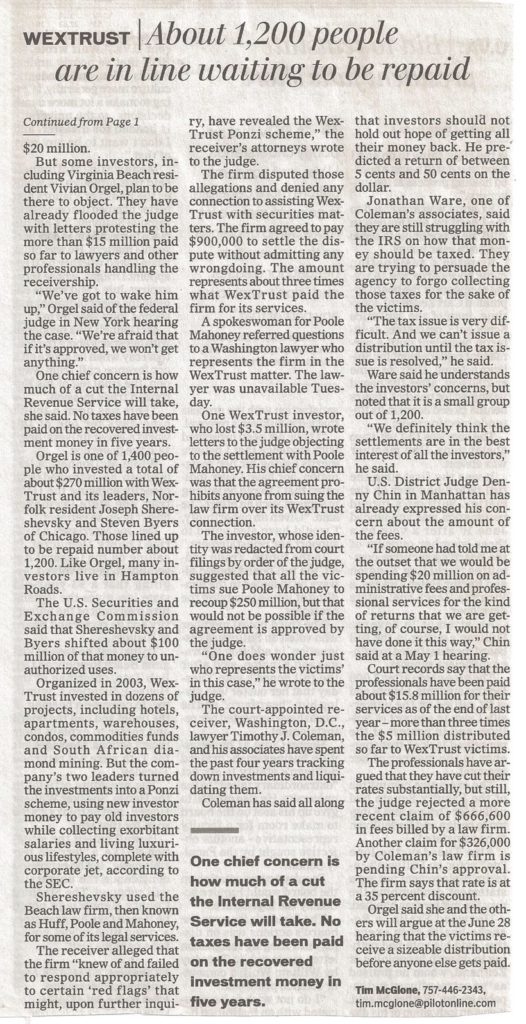 Bilked Investors Balk at Terms of Settlement Plan