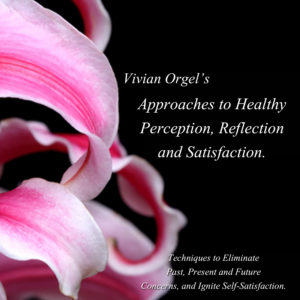 This book provides life skills and techniques to positively advance the state of your well-being.  You will find new approaches for emotional management, gain insights and the skills you need to enhance your life.  Achieve your goals with confidence.  Gain drug free depression relief while increasing your joy and happiness. Learn how to break habits, deal differently with stress, reduce and even turn anger positive. Maintain and enhance your well-being and avoid health risks.
Approaches to Healthy Perception, Reflection and Satisfaction includes information about betrayal, adultery and decreasing conflict or jealousy within your family to safely move beyond tragedy. Find out how to control overwhelming emotions and to love yourself more. Discover survival skills to remember the past without pain. If you're interested in purchasing this book, click here.
Do You Want To:
 Love yourself more?

 Learn the benefits of sleeping together, sleeping apart?

 Discover sleep deprivation survival skills?

 Self-program empowering thoughts?

 Prevent: being hurt, getting sick, feeling anxious and tired?

 Overrule your fear?

 Learn to deal with stress differently?

 Learn strategies for breaking habits with new alternative therapies to heal?

 Know how to be comfortable with your choices?

 Push buttons or control them?